One World Rental Australia hires laptops, iMacs, iPads, POS and entry management systems, internet solutions and event consultancy across Australia and New Zealand.
One World Rental specialises in IT rentals for conferences, exhibitions, festivals, corporate and public events held in venues across Australia and New Zealand. Our hardware and software solutions include the top global brands on the market and their best products. We've proudly provided IT products for events such as the Australian Grand Prix, The Lonsdale Street Greek Festival and the Melbourne Open, among others.
Tablet Rentals of all Kinds
When it comes to tablet rentals we have a large stock of all kinds of tablets whether it be Apple tablets you want to rent or windows tablets we can provide them across Australia & New Zealand. A part from Tablet rentals we also provide accessories for tablets including stands so you can mount them as you please.
Our corporate partnerships.
We have corporate partnerships around the world and no two of them are the same, because no two clients are the same. We tailor each of our corporate partnerships to the partner, their unique business and their client base, whether it's a bank, management consultancy, event agency, or investment group. This includes presentation, dress code, equipment type, internet and software solutions, consultancy and staffing. Every element is a bit different, and this is what enables us to create bespoke event technology solutions for every major organisation we work with.
We also can provide expert technical staff to maintain an on-site presence throughout your event, to ensure that everything is running according to plan. Our team can generate content and train visitors for you, act as app moderators, manage live feeds, and manage and filter Q&A, as well as complete ad-hoc assignments on the day.
Where do we deliver and how soon can you receive it?
One World Rental delivers everywhere on the planet and you can receive your shipment within 24 hours' of placing your order. We're a wildly successful global business that made its mark by saying 'Yes!' on a regular basis.
We don't just mean major cities, we mean the convoy traveling through Egypt with 1,000 laptops, the caravan that required mobile internet access through a remote desert, the POS systems that needed to work on an ice cold mountaintop in the French Alps, and the tablet rental shipment that was sent to clients in Papa New Guinea.
Other interesting locations that our competitors won't touch? We've regularly taken assignments in Panama, Hong Kong, Moscow, Saudi Arabia, Beijing, Seoul, Kazakhstan, Qatar, Mozambique and the Ivory Coast.
The scale of our IT rental services.
We once rented a single laptop (our smallest order) to a student who needed it for a last-minute presentation- but our speciality is IT equipment orders that are a bit larger, from international events and music festivals, charity functions, temporary office set-ups and conferences. Whether you need a few devices or a few thousand, we can help.
Types of IT rentals?
We offer the latest, highest quality and best performing products to cater for a wide range of industries, enabling event professionals to host and deliver interactive and engaging events for their audiences. What types of IT rentals do we provide? We hire tablets, laptops, POS systems, Virtual Reality equipment, digital signage, monitors, iMacs, LED walls, iPad stands, Audio-Visual services, mobile phones, iPads, and internet services.
Our consultancy services.
One World Rental can provide a consultancy team to assist you with every aspect of your event from initial consultation to event completion. Project management is one of our specialties. We can help you create the ideal setup, evaluate your event objectives, navigate your budgets and arrange for complete logistics and delivery, as well as total installation, setup, and break down of equipment.
Our localised offices in Australia enable us to deliver and setup technologies for last minute and urgent corporate events; here are just a few locations:

Adelaide

Auckland

Sydney

Brisbane

Tasmania

Canberra

Perth

Christchurch
IT rentals: we stock it globally.
One World Rental offers IT rentals such as tablet rental, Audio-Visual and internet technology, small office setups, event entry management and POS systems for any scale of corporate events. We have a global fleet of over 4,000 iPads and tablet rental devices and thousands of laptops and Mac products.
At One World Rental, we are experts in digital event experiences and we take pride in delivering high levels of service with corporate clients from a range of industries including: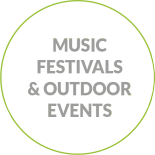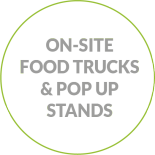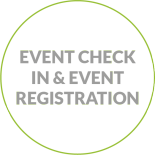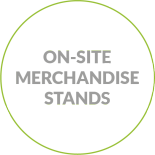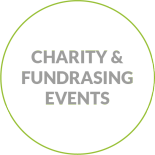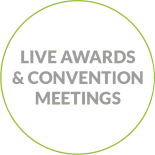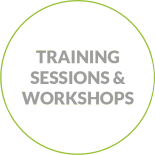 Our app developer partners and event check-in apps.
One World Rental has developed partnerships with app developers who can create secure, intuitive and exciting event check-in apps for your next event. What is an 'event check-in app' ? Also called a 'registration app', these are software applications that provide information for attendees while registering them for events. They can be custom built to cater to a range of registration needs, and integration is easy. We can pre-load event apps onto to your iPads prior to the day so that your event is ready to go. It works with iPads, iPhones or Androids and clients love the range of functionality and interactive capability of this software. Presenters love the amount of data the app generates. Interested?
Get in touch today with your localised office for more information.

FREE CONSULTATION & QUOTE