An iPad rental service that delivers.
At One World Rental we have successfully deployed a range of technologies on a global scale. Whether it involves our iPad rental service or any of our trusted hire partnerships, our motto is simple: "Yes."
Do we have the latest range of iPads for conferences, business meetings, and presentations? Yes. Do we deliver throughout Australia, New Zealand and in fact, globally? Yes. Can we provide thousands of iPads with as little as 24 hours' notice? Yes. We stock and rent from one of the largest inventories of iPads in more countries than any other short-term hire company in the world.
Beyond event iPad rental.
Sure, we're experts in event iPad rental. Our tablet rental range includes iPad Airs, iPad minis and iPad Pros, all which are available with add-on accessories including iPad floor or desktop stands, iPad cases, Bluetooth keyboards and pens. We can provide devices in any volume. We can also arrange and install full conference Wi-Fi for business meetings, presentations or large training seminars. At One World Rental, iPads are just the beginning.
Our iPad rental for events helps to deliver a fully interactive and engaging presentation.
The iPad Pro is a great choice, especially where digital presentations are launched for new products or services. Our technical staff can pre-install the presentation app onto the iPad and users benefit from multiple features that it offers. For example, it enables you to network and connect with users via different rooms, create live polls and collate data, check meeting schedules and meet speakers and hosts.
If you need more information on iPad rental for events, or about any of the technology services we offer, contact our team today for a full consultation.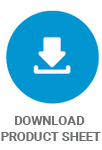 Hire iPad Australia
At One World Rental in Australia, we're more than a little fond of the area. That's what makes it so worthwhile to provide iPad rental services throughout the Australian continent. Below you'll find just a few of the cities we've had the pleasure of doing business with.
Rent iPad Adelaide
The capital city of South Australia, Adelaide is 12 miles long from coast to foothills and we cover all of it. iPad rental in Adelaide? Absolutely!
Rent iPad Brisbane
From Parliament House to the National Gallery of Australia, we hire iPads for a variety of events and corporate functions throughout Australia's capital city.
Rent iPad Canberra
From Parliament House to the National Gallery of Australia, we hire iPads for a variety of events and corporate functions throughout Australia's capital city.
Rent iPad Darwin
Capital city of the Northern territory and home to a population of less than 150,000 people, we've become fond of Darwin's tropical climate and Top End views. Renting in less populated areas is a specialty of ours- we even can set up the internet and Wi-Fi when the signal needs to be right.
Rent iPad Gold Coast
Once largely uninhabited by visitors, the Gold Coast now gets a lot of attention as a major tourist destination. We deliver iPads everywhere from its high rises to the rainforest hinterland.
Rent iPad Melbourne
Some of Australia's best-known cultural destinations reside in Melbourne, from the Royal Exhibition Building to the Melbourne Cricket Ground. Our event partnerships have enabled us to attend events like the Melbourne Open, which is just another reason we love what we do.
Rent iPad Perth
Named seventh in the of the World's Most Liveable cities in 2016, there are over 2 million people living in Greater Perth, and many of them are happy customers. We have consistent iPad rental deliveries in the city's central business district and we're always happy to accommodate.
Rent iPad Sydney
From the suburbs to the Sydney Opera House, we make iPad deliveries throughout Sydney and are always happy to stop by.
Need to rent any of our IT equipment a little further away?
Rent iPad New Zealand
One of the last places to be inhabited by humans, New Zealand has a rich history and some stunning geography. We deliver iPads from the North Island to the South Island and everywhere in between.