WiFi in a Box; now in Australia!
WiFi in a Box has been making an impact at events around the world. Now this portable WiFi rental is available in Australia. What is WiFi in a Box? It's WiFi, well, in a box. You don't even open the box; you just insert a plug into a plug point. (No complicated start-up or configuration required.) Just plug it in and within 3 minutes, you have WiFi for 100 users in an area of approximately 40 metres. It doesn't get simpler than this- the connection is secure, it adheres to all WiFi security standards, and comes with live remote support 24/7 for any questions you may have.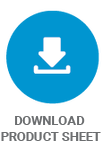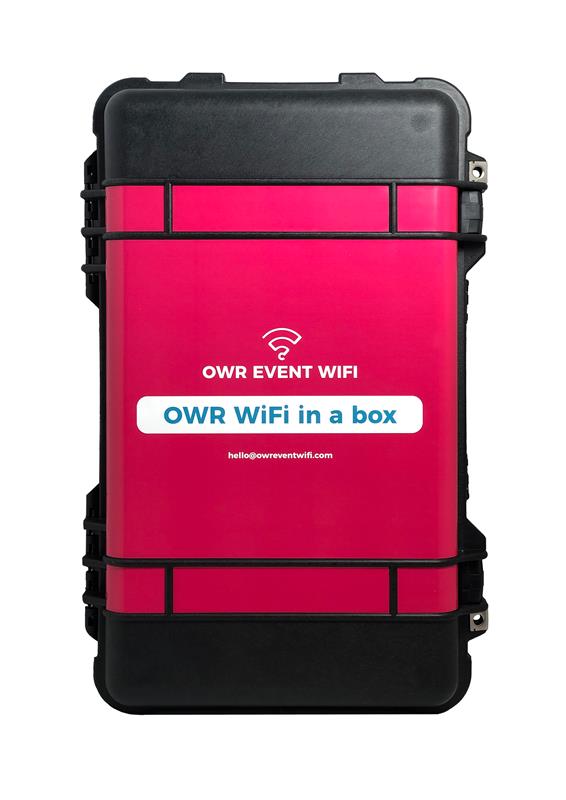 WiFi in a Box
Uses 4x 4g/LTE-Advanced cellular providers.
Runs concurrently for icreased performance and 99.9% uptime.
Remote access management: user bandwidth and usage analytics.
Traffic shaping and Bandwidth Control per user
Optional additional pricate SSIDs (WiFi networks) and passwords.
Live Remote Support 24/7
Temporary WiFi rental that is branded to your event.
Event WiFi rental can be branded for your business or event. Here's how. First, create customised signage that alerts your attendees to free event WiFi including a password they can use. The guests log in to a bespoke landing page with your logo and branding. They're happy; a positive association is created, and everyone wins.
We can help with content creation, both in terms of designing signage for tables and stands, as well as digital content such as splash pages. We have an in-house team who can be at your disposal to make your event into a unique experience that your attendees will remember.
Event WiFi is essential for a variety of event needs.
Rent portable WiFi to accomplish any number of internet fuelled tasks, such as taking electronic payments, logging into event apps, and registering guests. It's brilliant for live polling, silent auctions and social media. Your guests will expect it to run smoothly, and you just want something simple that works, and is easy to set up and break down. Problem solved- this portable event WiFi has zero setup, is highly mobile, and can be delivered to your event anywhere in the world.
WiFi rental that is portable, and simple to use.
WiFi in a Box is easy to carry. It has an extendable handle so you can roll it without lifting anything. That said, it weighs under 10kg, so you can just as easily carry it via a side handle. We created this product to travel on coaches, in cars, and on aeroplanes, wherever your business or event takes you next.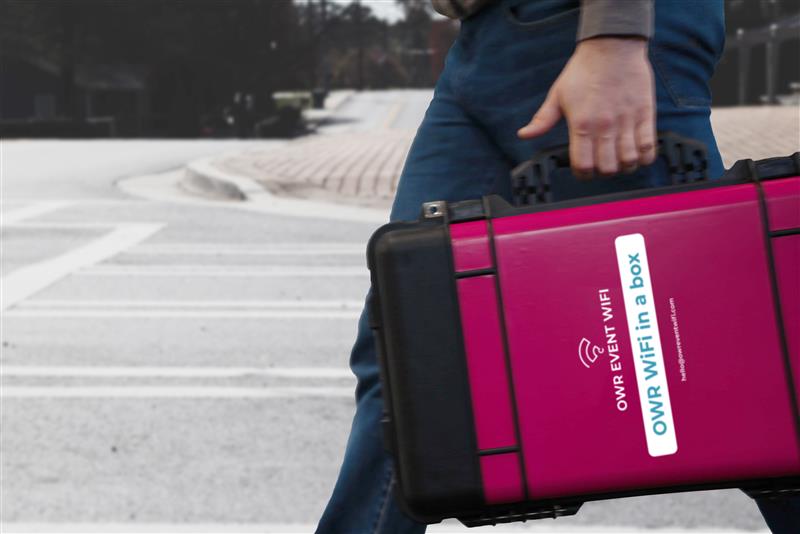 Portable event Wifi is perfect for:
• Pop-up shops
• Seminars
• Product launches
• Trade shows
• Trade shows
• Conferences
• Meetings
• Festivals and more



Portable event WiFi that is scalable.

If you need more coverage, in terms of a larger geographical area or more users, we can scale your system to accommodate the size of your event. Ask our team today how you can create temporary WiFi for events of any size or scale. Our team of technicians and service consultants are happy to answer any of your questions about our WiFi rental. We create connections every day all over the world. Contact our team today.










What else can we help you with?
We can provide temporary internet for events with our WiFi in a Box, or we can help you with a team of network engineers and alternate WiFi installation services. These include satellite, remote access points, hardline, and personalised bonded internet. We can also provide event equipment rentals, software, and technical event staffing. From AV equipment to onsite tech support, we consider it our pleasure to provide your business with the total event solution. Our team is available via telephone 24/7 for your convenience.
Contact us today to learn how we can help provide you with event solutions of every variety, including our WiFi in a Box.